Do You Have An Excavating Project We Can Help With?
Driveway Pavers
Black Dog Excavating is your source for paving your residential driveway. Our professional excavation company and paving contractors serve many locations including Divide, Woodland Park, Florissant, Cripple Creek, Cascade, Green Mountain Falls, etc as well as serving all Teller County, Park County and El Paso Counties including Colorado Springs. We can help with all sorts of residential driveway paving projects, including installing new driveways and re-paving existing driveways. We get it done right the first time – and what we quote is the price you pay. Period. It is important that your driveway has the right slope and enough drainage. It's also important that your home's driveway is paved with the right materials. This way you can know that a paved driveway for your home will be a solid investment. A paved driveway for your home has many benefits, especially for living in Colorado. Paved driveways are not only a more permanent solution, but they require less maintenance and are much easier to clear snow away than a conventional driveway. You don't have to replace rock or aggregates like most conventional gravel driveways from year to year.
Parking Lot Paving Company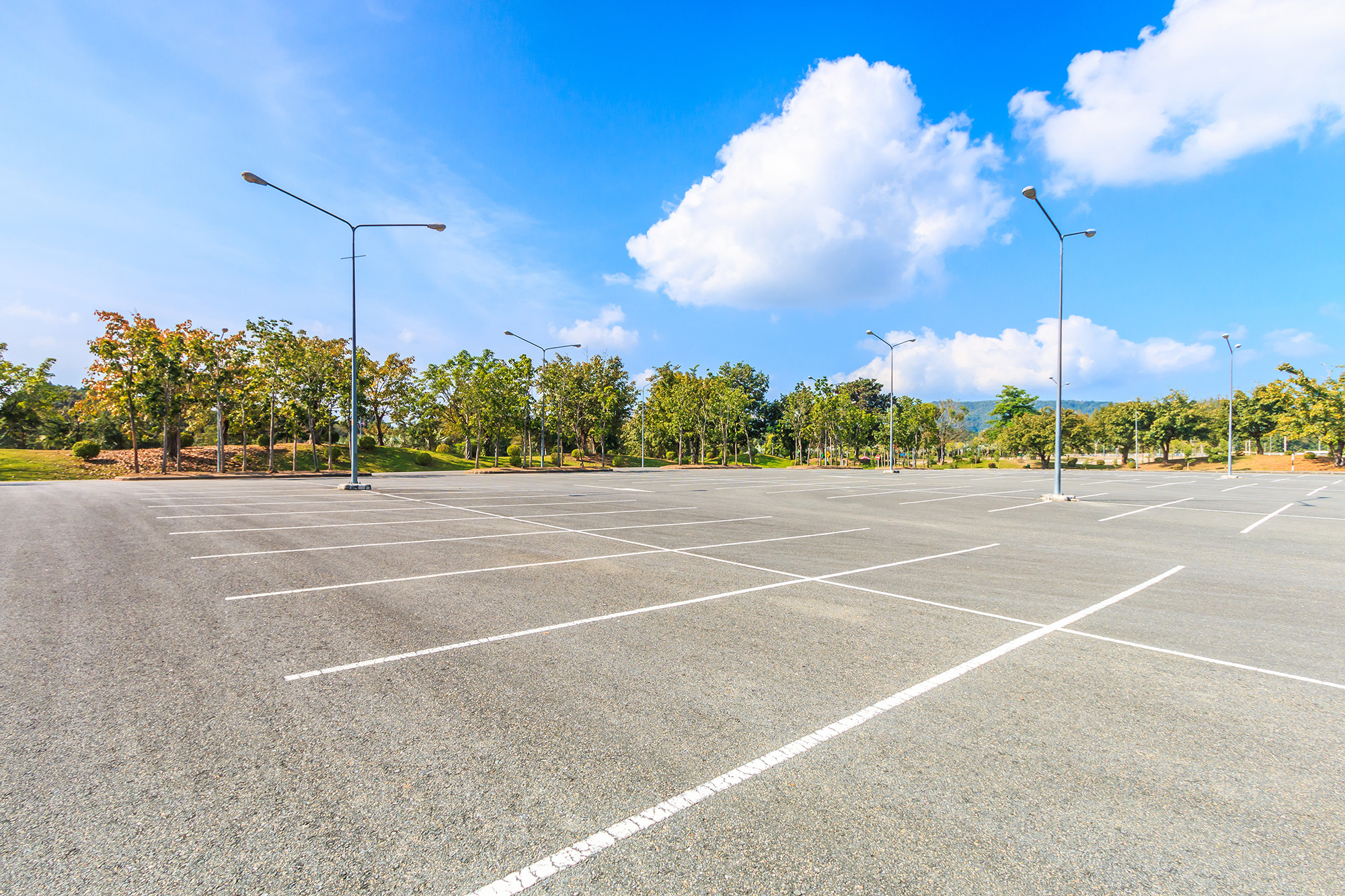 Black Dog Excavating delivers top-quality paving solutions with a professional workforce and excellent rates. Our crews provide personable, yet professional, service from beginning to end. Our Excavation Company builds strong relationships and we are dependable. A well done parking lot will be correctly graded to allow for proper drainage. This is especially important in Colorado with snow melt in the winter and spring, then hard, fast rains in the summer. A well paved and well drained parking lot will enhance the life of your parking lot. We want your parking lot to last and be able to resist the elements. In addition to parking lot paving, we also offer parking lot striping. We use high quality traffic paints that are bright and offer high visibility. With parking lot striping, we can mark parking stalls, arrows, handicapped parking spaces, and fire lane areas.
Driveway Sealcoating Services
Here at Black Dog Excavating, we offer driveway sealcoating services for both residential and commercial applications. Applying a seal coating to an existing paved driveway is a way to fill in all the small cracks and holes. This protects it from the elements. Applying a sealant to your driveway areas helps stop water from getting into small cracks and causing freeze damage. When asphalt is left unsealed and exposed to the elements, the asphalt will harden and oxidize, causing cracks and other major damage. If left unsealed, asphalt can become too damaged to repair after just a few years which is why it is so important to keep up with the maintenance of your driveway and regularly seal your asphalt driveway. We offer driveway sealing services in areas such as Divide, Woodland Park, Florissant, Cripple Creek, Cascade, Green Mountain Falls, etc as well as serving all Teller County, Park County and El Paso County including Colorado Springs.
Fixing Potholes & Crack Filling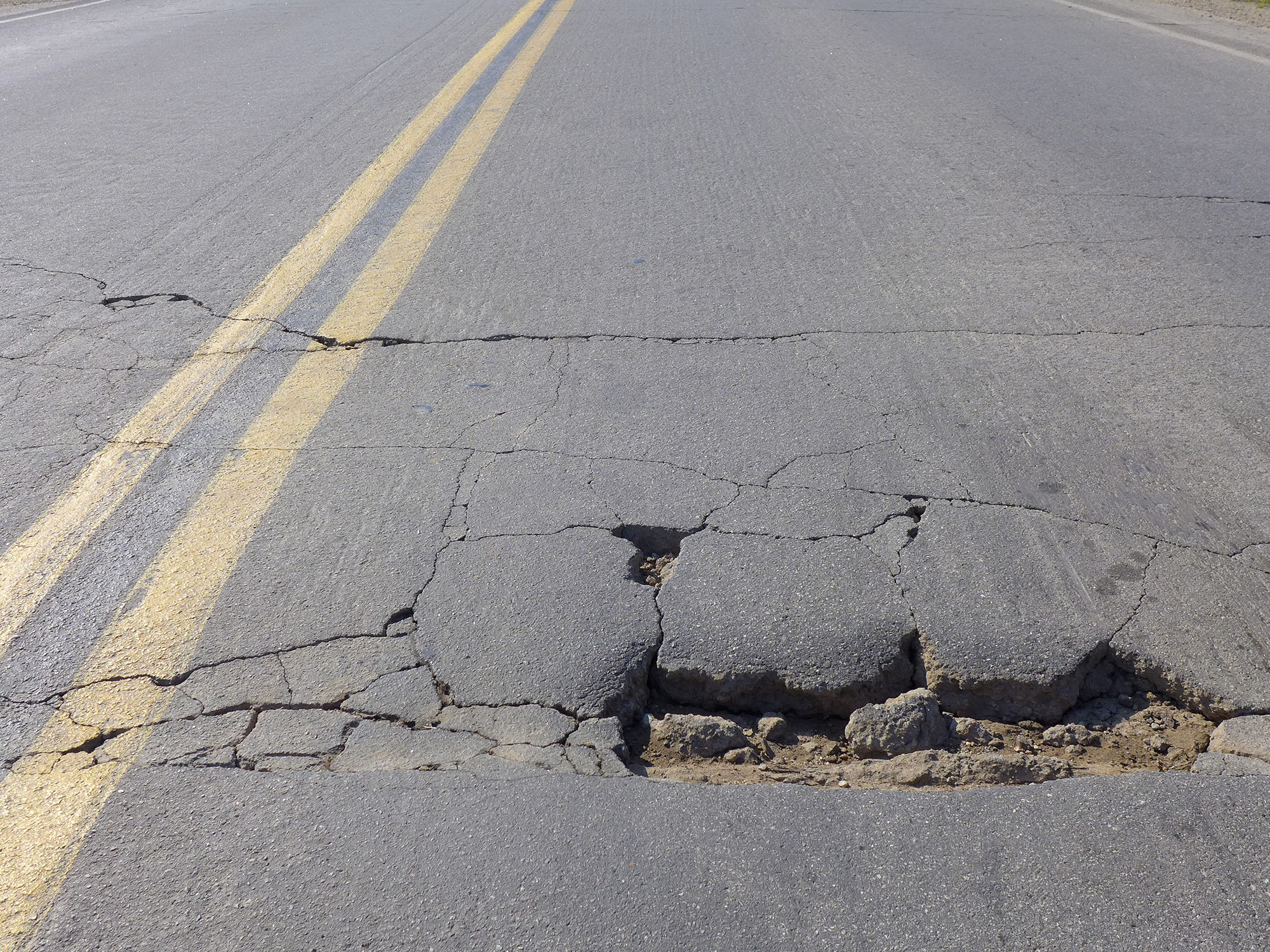 Nobody likes potholes and they're hard on your tires, wheels, and vehicle. Potholes are caused by water getting in and under the pavement. As water freezes and thaws, it expands and contracts. Eventually, this breaks down the pavement, more cracks form, vehicles drive over the cracks and more and more of the asphalt is eventually worn away until a pothole is formed. We offer pothole repairs so you don't have to worry about your own driveways having potholes that you have to avoid. Our pothole repair services are quick and easy. And most pothole repairs can be driven on right after we are finished. Cracks in driveways come before potholes. If you repair cracks in driveways before they get worse, you can avoid more major repairs later. Our crack filling services for driveways helps stop problems before they start. We offer pothole repair and crack filling services for driveways throughout the Front Range in Colorado.
What Our Customers Say
"Great job on my 34×50 building pad. Tim worked with me to minimize costs. Job was done to my satisfaction and on the day they promised. Very easy to work with, fair price, good crews. Highly recommended."
"Tim, thank you so much! As always, a great job"
"Dear Tim, Your reliability is very much appreciated by both Mike and I."
"Hello Tim, Just wanted to let you know that Jen and I are extremely happy with the work that you performed for us. Your professionalism and attention to detail are second to none."
"Tim, I want to thank you for the help & kindness that you've shown to me and to our church. You have a kind and giving heart and it has been a pleasure getting to know you."
"Tim, Thank you for your help with our house. Like the ad for Allstate, we're in good hands with you looking over the house."
"Tim, WOW! Thank you so much for a job well done! We so appreciate your great work and your professional manner. If we decide to do any further work, I will be calling you! Thank you so much."
"Everyone was great on the job. We are happy with the outcome. Thanks!"
"Dear Mr. Muckler, Thank you for paving my driveway. I am very pleased and I would also compliment your crew. They are very professional and mannerly. Wishing you a pleasant day."
Fill out the form below and we will get back to you. You can also call our office at (719) 687-2697 for a quicker response. We look forward to learning more about your project and letting you know how we can help!